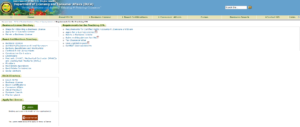 License Renewal Date
6/30 annually
CPE Reporting Period
Dates: 01/01-12/31
Type: Triennial Rolling (three calendar years preceding the license expiration on 6/30)
General Requirement
120 hours, with a minimum of 20 hours per year
Ethics Requirement
Four (4) hours within the 120 hour requirement each three (3) calendar years preceding renewal.
Other State Policies
Qualifying CPE must meet the standards set forth in the Statement on Standards for Continuing Professional Education (CPE) Programs jointly approved by NASBA and the AICPA.
Virgin Islands accepts CPE credits for programs offered by National Registry sponsors.
Non-Resident Licensee Exemption
The licensee's state of residence must be other than the Virgin Islands.
If the non-resident licensee has met the CPE requirements for their principal place of business for the most recently completed reporting period, they are considered Compliant in the Virgin Islands.
If the licensee's principal place of business does not have CPE requirements, then the licensee must meet the Virgin Islands CPE requirements.
Contact Info 
Dept. of Licensing & Consumer Affairs
Office of Boards and Commissions
3000 Golden Rock Shopping Center, Ste. 9
Christiansted, St. Croix, VI 00820
Phone: 340-773-2226×245
Fax: 340-713-8308
Email: hnhodge@gmail.com
Website: http://dlca.vi.gov/boardcertifications/steps/cparequirements/cpalist.htm